Machine knives and wearing parts for the woodworking industry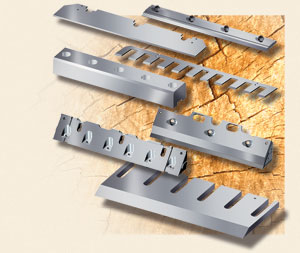 NOMA Tools is a leading manufacturer of cutting tools and other wearing parts used in woodworking industry.
Many-year experience, continuous improvement of the production process and strict obeying the technological regime allow meeting high quality requirements of our customers.
We manufacture according to PN - EN ISO 9001 Standards.
We supply the cutting tools both to machines manufacturers and to end users. We produce, among other things:
flaker knife ring
flaker knives
chipper knives
veneer knives
plywood knives
veneer slicing knives
knife holder
knife segments
wear shoe
grooved ledge
screw for knife holder
packing rings
front ring
back ring
counter knife carrier
knife ledge
fastening ledge
wear plate
fastening plate
beater ledges
pressure lip
We select steel grade and other parameters according to individual needs of user providing our knowledge and many-year experience.
We execute orders for untypical parts according to customers' technical documentation.
Inquiry
If you are interested in our offer, please use the contact form.
Contact persons