Plastics and recycling industries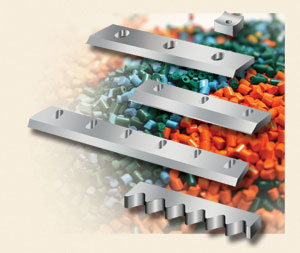 NOMA TOOLS manufactures knives and other spare parts to granulators, mills and crushers used to grind, break up and recycle the plastics, rubber, rocks and demolition materials. We use high-quality tool steels.
Our products meet the highest requirements related to dimension tolerances and life.
Heat treatment is carried out in specialist computer-controlled furnaces that provide repeatability of the process and allow obtaining required parameters.
We supply products both to machine manufacturers market and to users of machines.
We manufacture, among other things:
granulator rotary knives
granulator stationary knives
crusher knives
counter knives
breaking up cutting tools
shredder knives
mill cutting tools
comb cutting tools
crown knives
See in this category:
Download catalogue:
Inquiry
If you are interested in our offer, please use the contact form.
Contact persons