Company
NOMA Tools is one of the most modern and all over the world recognized manufacturers of high quality industrial cutting tools and parts that wear during cutting, machining, breaking up and grinding. High quality is not a result of coincidence but the result of strictly observed engineering regime, many years of experience and high skills of our specialists.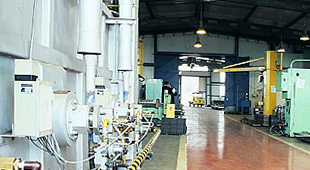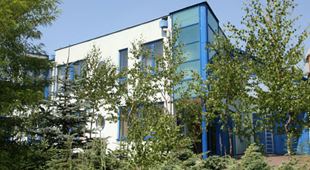 Our products are used in many countries of the world, at the most demanding customers, who appreciate high quality, individual approach to their needs, and, moreover, our permanent readiness to provide technical support and to serve with advices - always when customers need such assistance.
We manufacture cutting tools, wearing parts for machines and engineering lines of all leading producers. We supply products both to machine manufacturers market and to users of machines. We cooperate only with recognized suppliers of tool steels. Special attention is paid to thermal treatment processes and multi-stage quality control.
Production process being supervised over every stage meets the requirements of
PN - EN ISO 9001 Standard. High quality of our products is mutual result of the entire staff, who implements the quality policy assumed knowingly and in harmony.
Quality management is expressed in any organisa-tional, technical and commercial activities, which - in accordance with Quality Assurance System - are planned and supervised. Company Management guarantees execution of policy and quality goals; Manager is responsible for their accomplishment together with entire commitment of every employee.
Our philosophy
Guaranteed quality; delivery always in time.
While making analysis of requirements and expectation of customers, we tend to strengthen his/her confidence towards our company as a reliable contractor and supplier of high quality tools.
We construct long-term business ties based on mutual understanding and care to customer's needs.
Customer satisfaction is our priority.
History
Cutting tools provided with NOMA logo are present at the market since 1985. We have commenced as small family business beginning from typography knives manufacture in a workshop - a garage - at suburbs of Mikołów.
In 1991, the company had been moved to new premises in Wyry, where we started to manufacture cutting tools for several branches.
In 1997, we have constructed a modern hardening plant, next production hall provided with technical background and new office building. Rapid company development has begun from this moment. We have placed a bet on investments to the most recent technologies and acquiring new markets. We have increased our offer by many new branches and products, to meet increasing demands of our customers.